Travel Log: Friuli-Venezia Giulia


Friulian
Dolce Vita
Nothing is easier than to fall in love with Italy. My love affair with this country has been going on as long as I can remember. Fading memories of twinkling plastic palm trees in my sundae, asking for »il conto«, wearing beach dresses and building sandcastles were just the beginning. Our romance grew even deeper and deeper throughout our long-distance-relationship.

»Cappuccino e cornetto, per favore«, I hear myself saying. My Italian isn't great, but it is stored somewhere in the back of my brain, always ready to be expressed by my lips, eager to receive some of the culinary goodness that I'm about to order.


The sun is shining and we are at the Piazza della Ùnita: Trieste's world famous piazza with a straight view of the sea. An Austro-Italian magnum opus that has hosted everybody – the Irish artist James Joyce who wrote his »Portrait of an Artist as a Young Man« here, the numerous dock workers on their way to Sunday church, craftsmen, coffee roasters and ship builders.


Italians, Austrians, the French, Slovenians – a melting pot of cultures between grand palazzi.


Today, you can still listen to the locals chatting in four different languages – Italian, German, Slovenian and Friuli.
We're sitting in the »Caffé degli Specchi«, a spot known for its great variety of coffee specialties. You can order almost any combination of percentage between coffee, water, milk and cream. In total, the Specchi offers 67 varieties. We're both going for the cappuccino, but we also know that our first round of »Aperitivo« is just around the corner – the well-dressed Italian ladies with their bright red lipsticks have already ordered their beloved bright orange Spritz Aperol. It isn't 11 am yet. As soon as we've also got our share of Campari and Aperol incoming, we know that the world-famous »Dolce Vita« is about to start. Of course, the drinks are accompanied by olives, small tramezzini and crisps that we clearly haven't ordered. Compliments of the house.

Or simply: Aperitivo. One of those Italian concepts I just adore.
Caffé degli Specchi
Imagine every
possible combination
of coffee, water and milk – and all of them are available at this Viennese-style café at the best spot in Trieste. The city is a hub for coffee, as brands like »Hausbrandt« or »Illy« have their homebase here.
Tre Merli
Sitting next to the sea on a lovely wooden terrace, watching the sky turn from blue to purple, orange and red in its most beautiful gradient – that's the »Tre Merli«-experience. Make sure to eat some seafood. It's fantastic.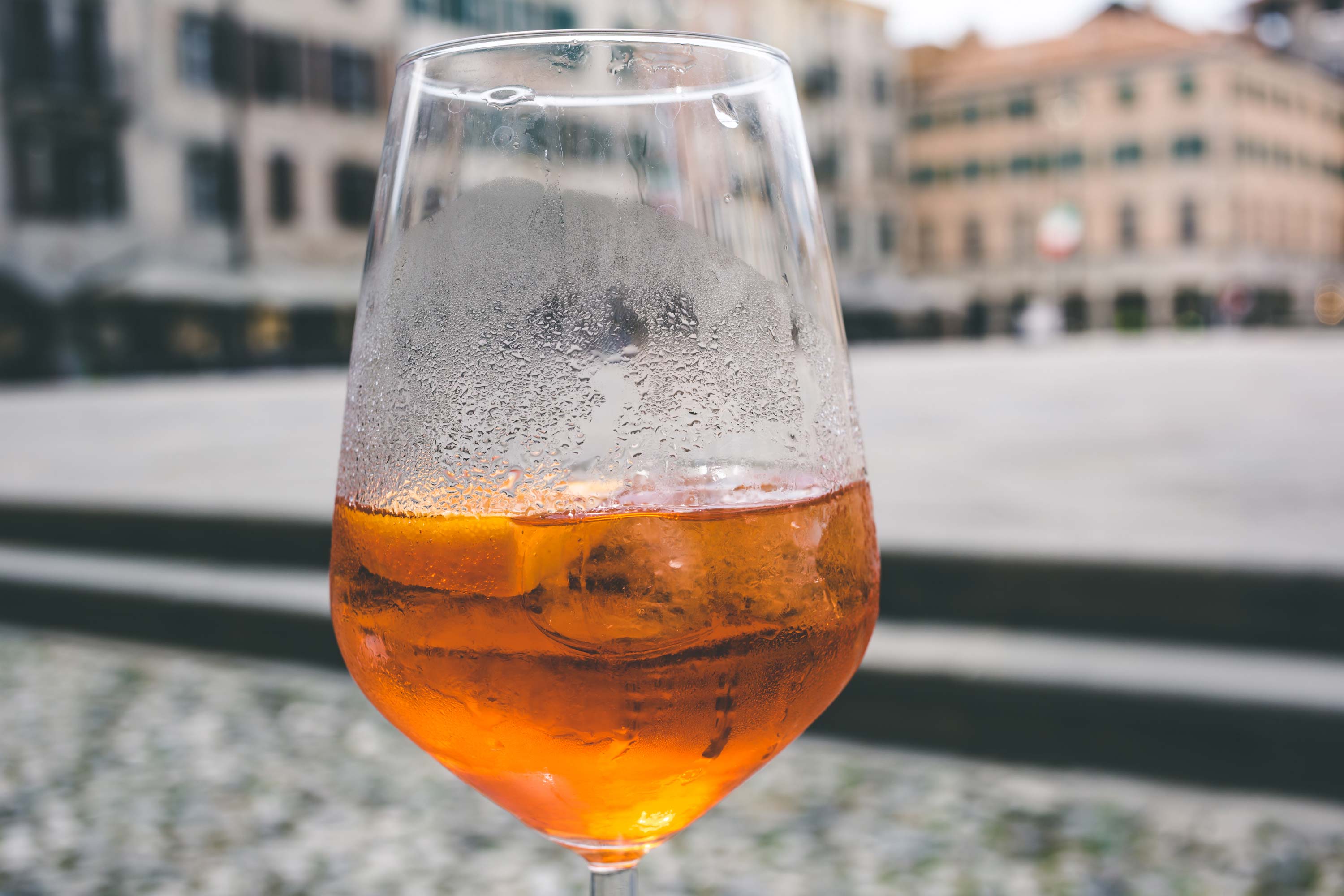 Some Austrians get very sentimental when they think about their past – when our small republic was still an empire covering land from the Czech Republic to Hungary, Ukraine, Lombardy and Montenegro. Now, the country is as land-locked as it can be with many neighboring countries, high mountains and picturesque lakes. Far, far away from the stormy shores, important harbors and adventurous seafarers. In the old days more than 100 years ago, this wasn't the case. »Küstenland« was the magic word. What's now the Regione Autonoma Friuli Venezia Giulia, Slovenia and Croatia fell under the term – »Coast Land« –, which in itself already expresses the Austrian's longing to get closer to the sea.

Except for some touristy spots along the coast, »il Friuli«s is a very authentic Northern Italian region, where you can easily practice your language skills.
If you split up »Küstenland« into smaller parts, you'll get the Collio (Italy) or the Brda (Slovenia). Our actual destinations. Before World War I they were all one, but since the end of the Second World War, they have been divided by a border. At first glance they might still look the same, but a lot has changed over the course of the last 100 years. Clearly you can hear the distinction when people speak, but the keen observer notices that the main difference lies in the vegetation.


Save some energy for this spot: »Castelmonte« is a convent on a 618m-high mountaintop. Make sure to take your camera with you as the views are a click-feast.
Cherry trees vs. Grapevine

We stayed in a small »Agriturismo« in the heart of Cormons, Collio's tiny capital. From there we hiked up the Monte Quarin, went for a morning run towards Zegla with a pit stop at the »Chiesa del Crocefisso della Subida« and drove towards »Castelmonte«. And what did we see? Endless rows of vineyards, beautifully arranged around the rolling hills. The Collio produces some of the best white wines in the world. But that wasn't always the case. When it was still part of the Austro-Hungarian empire, the Collio was Austria's cherry capital.
Since the climate was perfect for growing various fruit, the fine people of
Vienna
were eagerly waiting for their fresh cherries, apricots, figs or peaches from »Küstenland«. This of course changed after
WWI
, when Friuli was all of a sudden one of the
most northern parts of Italy
– so there was no sense in orchards anymore. Agriculture changed to wine only. However, only a few meters away, the
Brda
(vowels are apparently not too important in Slovenian) is still rather old-school. There is wine, of course, but it mixes with an array of
orchards
– this makes it most beautiful to look at. Especially in springtime, when everything is in bloom, or autumn, when the
Indian Summer
shows its very best color palette.
TRATTORIA AL PARCO
Dine among the locals. Lean back and listen to their Italian chit-chat while waiting for your next course to arrive. If it's a cheesy Risotto or one of their meat varieties – we're certain that you'll be satisfied.
I sometimes imagine the »Brda« as a person. In my mind, she would be a young, inexperienced girl from the countryside, travelling to the big city for the first time. She's rather excited and has brought her best dress in her mother's old suitcase. But as she steps out of the train, she sees that the city's pace is different. Even though she isn't too stylish, she has a glow on her face and shimmers. She's ingenuously beautiful. A real gem. Like the »Brda«, which is still a secret to tourists, but its mulberry trees, white flourishing acacias and cypresses are simply incredible to look at.

It's a region that is best read between the lines.

As we head towards
Bled
, we can't believe the landscapes that open up in front of us – the fertile
Brda
, the turquoise
Soča valley
and unexpected visions.
And we ask ourselves more than once why nobody talks about this amazing area
–
except for us, of course.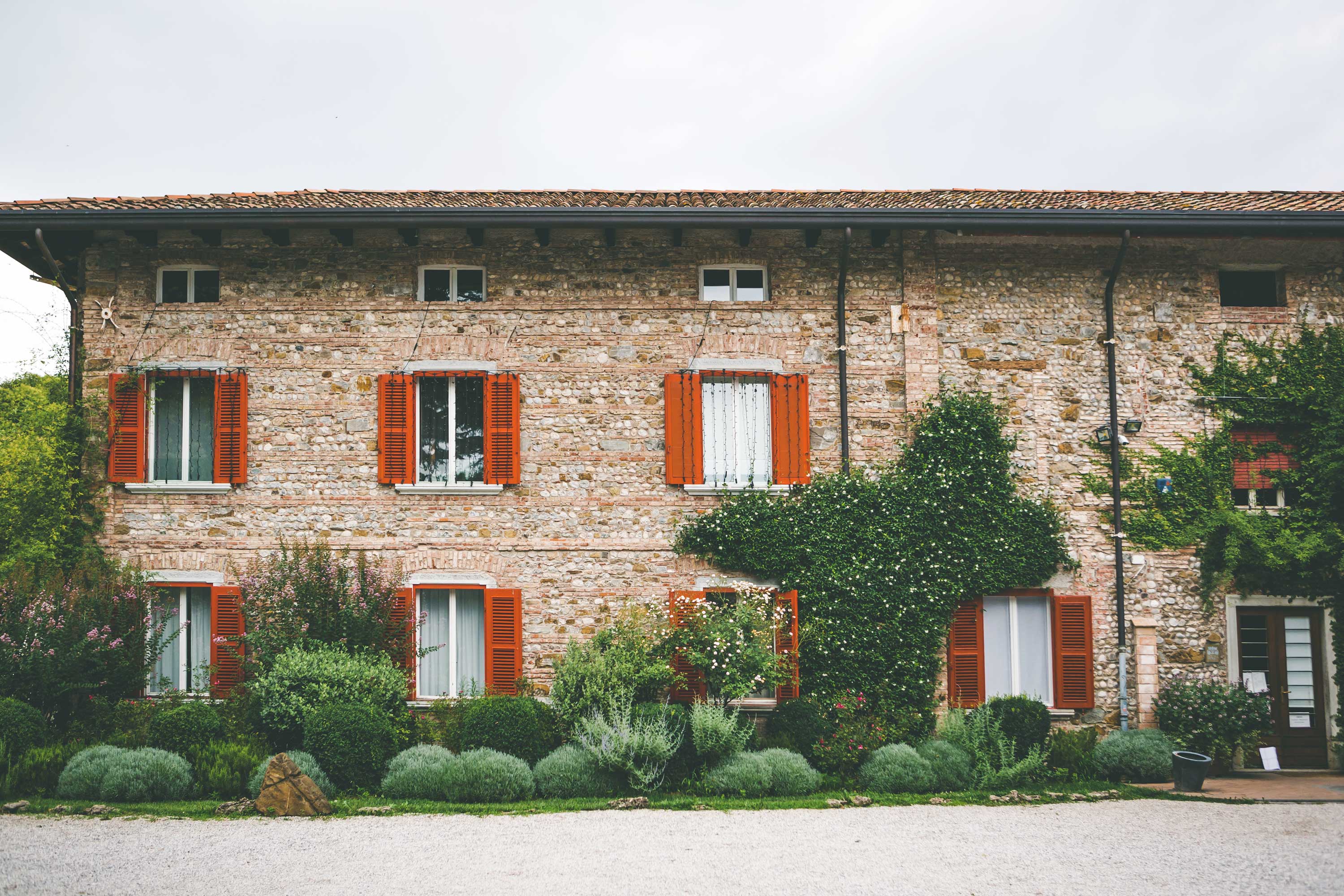 Gente di mare che se ne va dove gli pare dove non sa. Gente che muore di nostalgia ma quando torna dopo un giorno muore per la voglia di andare via.

Umberto Tozzi