Questions – if done right, they echo an answer. We believe that good, long conversations can open new worlds, and may ultimately change your life forever. Listening is the key to achieving insights into unknown universes & different ways of thinking. We sit at tables, go on walks or stand in kitchens to capture these faraway living concepts. In a time of fake news, we aim to represent true people. People, who are inspiring by simply leading their life out of the ordinary. People, who do not only think, but also make. People, who try to be their best selves day by day. People, who have failed, but have also won so much.
Christine Dünser — Shoemaker
With all her Heart and Sole
Christine Dünser
works, lives and breathes the craft of shoemaking. A winding path via India, Zimbabwe and Italy has led her to her particular workshop in Vorarlberg's
Dornbirn
. We visited her in her happy place between rare tools, antique gems and her favorite material –
leather
.
read more
︎
Behind the Scenes: Sleep
The Good, the Bed and the Ugly
Our friends from
Sand & Such
inspired us to write a piece on sleep. As we spend one third of our travels in "dreamland", it was about time to look into this state more deeply. Follow along, but please
don't fall asleep
just yet.
read more
︎
Julia Koerner & Kais Al-Rawi — JK3D
Print the Future
A world in 3D – we meet
Julia Koerner
together with her husband
Kais Al-Rawi
in their new studio in
Vienna's
third district. Not far from the Danube, they've started their European branch in a Viennese Altbau. Based in Los Angeles, the duo specializes in 3D-printed objects – from artworks to an Oscar-winning costume featured in the movie »Black Panther«.
read more
︎
Jelena Ristic — Of Atoms and Lines
A State of Wonder
Welcome to a world of wonders in
Jelena Ristic
's studio. Visiting her in
Graz
– a small Austrian town with a lot of creative potential – we speak to the well-travelled visual artist who collects wonders and transforms them into shapes.
Tia Tamblyn — Botelet Farm
Arrive a Stranger,
Leave a Friend
After following the winding Cornish roads, we arrive at
rural paradise
. In this fairy-tale-like scenery, there lives a family.
The Tamblyns.
They have farmed, nurtured and taken care of Botelet for decades, and it is ever evolving.
A lot to grasp.
So we decided to meet up with
Tia Tamblyn
.
read more
︎
Behind the Scenes: Fear
The Jet-setter's Jitters

For travelers like us, fear is somewhat of a constant companion. It can take many shapes and forms. However, there is beauty to be found in accepting the dangers of the unknown. We've addressed the immanent topic of learning to live with those fears in order to discover where the magic happens.


Katrin Petersen — Founder of Veltan
Her Green Tunnel Vision
Eating locally is not easy in every place.
Faroe Island's
Katrin Peterson
had the idea to grow greens up north. We met her in »her« tunnel to have a chat about locally grown greens, food trends and life itself.
read more
︎
Poul Andrias Ziska — KOKS Restaurant
A Viking's Plate
Talking to the
Michelin-starred chef
about growing up in a remote country like the Faroe Islands, the cultural heritage of fermenting foods and his dedication to creating a truly singular palette of tastes.
read more
︎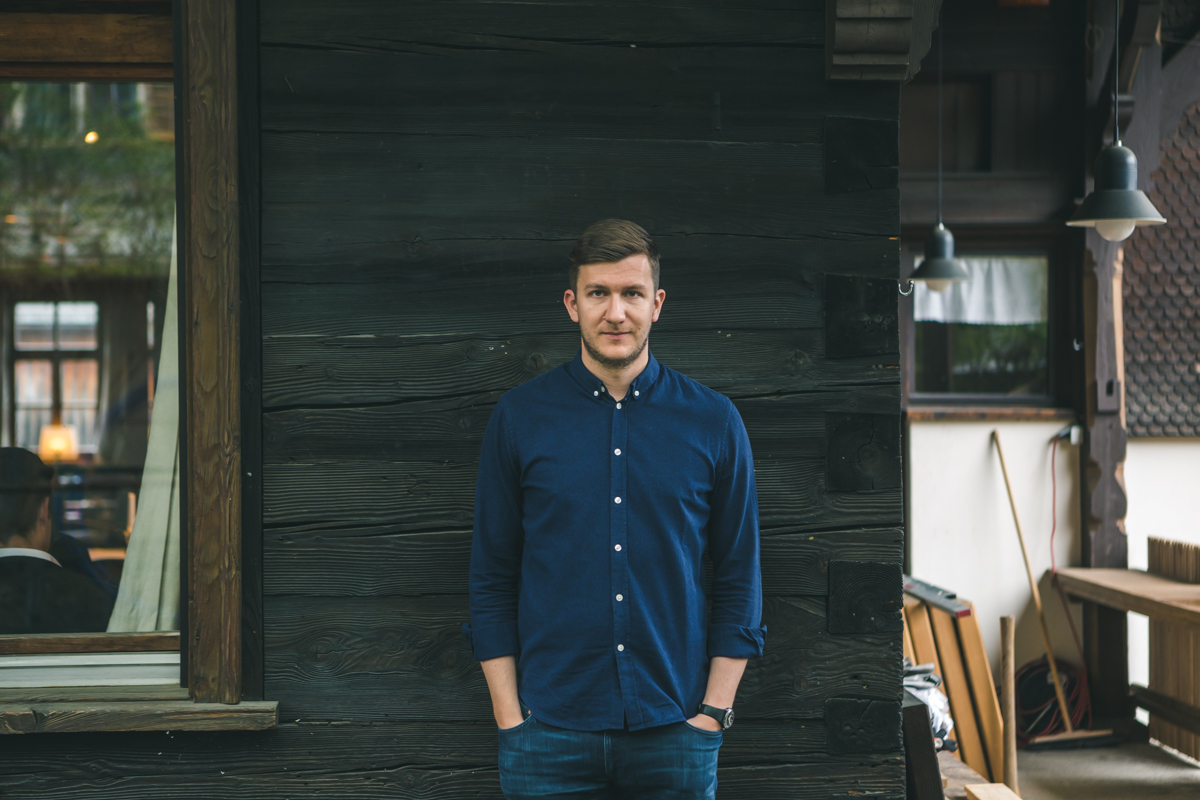 Peter Fetz — Hotel Hirschen Schwarzenberg
A Mind at Ease
As we're staying at the »Hirschen« in
Vorarlberg
, we get to exchange stories with hotelier
Peter Fetz
, share a few exceptional bottles of wine and talk about tradition, failure & everything beyond.
read more
︎
Behind the Scenes: Work & Travel
The World is my Office

A glimpse behind the scenes of Echoes Magazine: author Katharina's career path has been a winding one off the beaten trail. In her notes from yonder, she gives insight into her work/life/travel balance and raises questions to the mindful reader.