Travel Log: The American South


Southern Spirits
For outsiders like us, the American South is surrounded by this mysterious, not quite tangible aura of wandering ghosts and haunted houses, of eerie stories and bloody battlefields, of an old & dark history. But there was another side to it: progress and movement, complexity and openness, nature, music, food – being alive. We might not have known the country's history yet, but we were willing to learn about both worlds, and so we planned this 3-week-roadtrip through the Southern landscapes of the United States. Starting our journey off in New York, we passed quite a few states by riding the train down to Charleston, where we got our car. From then on, this trip took us through 9 states and to countless different places, teaching us so much more than we could ever imagine.

It feels funny to actually call New York a »layover« instead of a destination this time. But the South was calling, and so we spent the little time we had in this eternally magnificent city with old friends, cold drinks and a few hours of sleep before moving our exhausted bodies through the stirring streets of Manhattan in order to catch our train at Penn Station at 5:51 am.

The plan: boarding the Amtrak's Palmetto route all the way down to Charleston, and catching a glimpse of everything in-between along the way. While the sceneries rushed by, we passed the time planning the next steps of our trip, catching up on some work or simply listening to music while watching the vegetation slowly change.

What seemed like hours and hours, flew by like it was nothing, and suddenly we put our feet on Southern ground: Charleston, South Carolina. Surrounded by swaying palm trees and waving skeletons – Halloween was right around the corner after all – we spent our first jet-lagged days exploring the city and marvelling at all its rich scents and colours. Imposing old architecture shaped many of our walks, but it was the tiny side streets that revealed another side of the city, winking at us and inviting us to take a closer look at all the modern influences.


Great weather greeted us in South Carolina's Charleston. Although we had some small visitors in our cosy Airbnb that included an al fresco shower. So we learnt our first lesson: creepy-crawlies are never far when traveling the US South.

Long car rides are a pretty good way to dive deep into all the
podcasts
you've been saving up and never quite found the time to listen to closely at home. One that we really wanted to accompany us on these hours driving through the South – especially when we went to see
Boone Hall Planation
– was »1916« by the
New York Times
. It helped us examine the
dark past
of these states we were crossing and explained to us how deeply scarred the country still is by its history of
slavery and violence
.
As soon as we got our car, we said goodbye to the city and made our way up towards the
Great Smoky Mountains National Park
for a little bit of hiking. Trading the scenic cityscape for a no less colourful view of the countless yellow leaves everywhere, we marveled at the iridescent
fall foliage
surrounding us, making the end of October one pretty perfect decision to be doing this trip in.
great smoky mountains NATIONAL PARK
Not only known for their most famous descendant – Dolly Parton – the Great Smoky Mountains, a subrange of the Appalachian Mountains, cover a great part of the Tennessee– North Carolina border. Waterfall walks, wildlife watching (black bears!) and cycling are just a few fun activities in the woods & ridges.
Soft soil, densely covered with leaves, turned into tarmac and concrete as soon as we arrived in Nashville. We dug right into the big city life again, soaking up all the different sounds from the closely strung together country music bars. Definitely also worth a visit: the Frist Art Museum. During our stay, we got to see an exhibit on children's book writer and illustrator Eric Carle.
But
Tennessee
couldn't keep us for far too long, having our eyes already set on a city in the heart of
Texas
we've been wanting to explore for quite a while – and so we arrived in
Austin
under the darkening sky, being guided by the neon lights right onto historic
Sixth Street
and divulging in all the fatty and gooey delicacies that attracted us like (pretty hungry) butterflies.
voodoo doughnut
»Old Dirty Bastard«, »Oh Captain, My Captain«, »Mango Tango« or »Raspberry Romeo« – there's truly everything the true doughnut lover's heart desires.
What better way to get to know a city than by having some locally crafted beer & picking its brewer's brains on the area?
Since we've heard quite a lot about Austin's local craft beer scene, we couldn't resist getting in touch with the crew of St. Elmo's Brewing Co. in order to have a chat about all things brewing and enjoy a little tasting ourselves – quite the experience, if you're used to classic Austrian lagers. But nonetheless one we would always recommend to anybody again!
ST. elmo brewing co.
Exceptional beers with creative names. An Austin beer garden couldn't be more inviting. Grab your food at the food truck, sit down and enjoy the balmy Texas night.
Since there seems to be the unwritten rule of having to see at least one
botanical garden
(or the like) on each of our tours, Katharina and I paid the
Lady Bird Johnson Wildflower Center
a visit – and weren't disappointed by all their colourful seasonal flora and their many cacti in all shapes and forms.
lady bird johnson wildFLOWER center
At the state botanical garden and arboretum of Texas, nature is truly calling you. Explore the flora and fauna of more than 900 species of native Texas plants that are beautifully arranged.
Little did we know, that in the
»backyard«
of the Wildflower Center, another colourful parallel universe was awaiting the inner children in us:
Fortlandia
. It is a collection of forts custom designed by
local architects, designers and artists
, letting us climb their tunnels, making funny faces at their mirror walls or getting lost in their endless mazes. Stumbling upon
tiny worlds
like this is what makes these trips oh so very extraordinary.
pitchfork pretty
Farm-to-table Texas style in eco-modern surroundings. Get yourself settled with a drink at the bar, enjoy a warm brioche bun for a starter and indulge yourself in heavenly food amidst the Texas foodie crowd.
hillside farmacy
The most iconic brunch place was built in the 1950s and housed the Hillside Drugstore for some decades. Now, after being lovingly restored, it serves as an eatery with indoor and patio dining.
We kept on eating our way through Austin – with gems like Pitchfork Pretty for late night drinks and Hillside Farmacy for a hearty breakfast, being followed by lazy strolls through East Austin and browsing all its delicate, tiny concept stores.

But with Halloween already behind us, Día de los Muertos was just waiting around the corner, and our curiosity took us right to the northern part of Austin, where we read about a parade we didn't want to miss. Seeing how very different various cultures celebrate their dead, being swallowed by the colours and scents, the feathers and the masks, the music and the clapping, as opposed to the somber, black-wearing funeral party customary to Austrian traditions – what a great privilege to have been able to witness it all.


We couldn't leave without having another round of tacos – right?
veracruz all natural
Authentic Mexican food like the world famous breakfast tacos. Enjoy your little wrapped treasures under fairy lights with some cold craft beers. The owners Reyna and Maritza Vazquez are probably the city's most beloved taco providers.
Nope, we couldn't. But sitting in the big outdoor garden, digging into cheesy quesadillas and
el Pastor tacos
, while watching the sun slowly set on the horizon, felt like a truly worthy farewell to a
Texan city
we so fully and completely fell in love with.
On a roadtrip, there are some cities which are a charming surprise although you wouldn't have visited them on purpose, there are some you casually travel through, and some you pass by altogether. And then, there is New Orleans.

I remember the feeling of a long day of driving leading up to this very moment, crossing the first streets through this magical city, eyes wide with wonder. It truly felt like stepping into a world of its own, so completely different than anything I've ever seen before and I couldn't stop relishing the singular beauty of its Spanish-moss-covered trees and historic architecture.


Surrounded by the greenery and pretty much all the other colours of the palette, we explored New Orleans by foot or taking a drive on the wooden seats in the local streetcars, hung out at the Loyola University campus and dug right into the oh so famous beignets at Café du Monde. We even watched the skyline from the Mississippi River – by taking a tour on the gigantic Steamboat Natchez, cold beers in our hands and the sun on our noses.
But as night fell and all the big & small lights started to come on, we got to see the beautifully dark side of New Orleans: ghostly
voodoo stores
invited us in to buy shamanic talismans, and flickering neon signs called to us for a
tarot reading
. We passed countless houses with »Haunted« signposts – as well as
»For Sale«
. There is a certain spooky atmosphere around New Orleans you can only feel
in the dark
– and we loved it.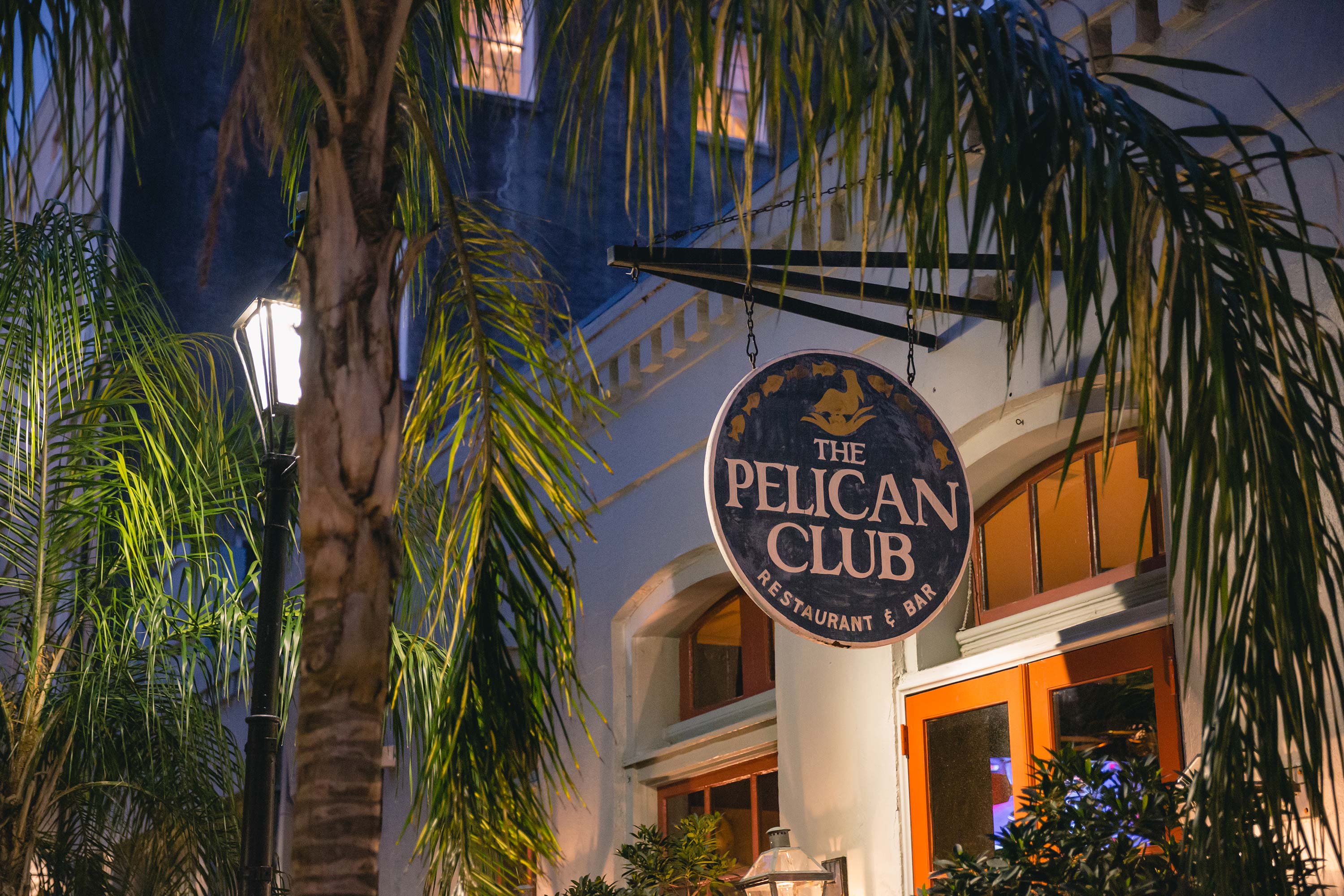 Speaking of »spooky« – it seems like a fitting word when talking about the Okefenokee Swamp Park as well.
okefenokee swamp park
Make sure to grin while greeting your first full flesh gator. 12 miles south of Waycross, Georgia, this gem of a wildlife refugee serves as a starting point for boat tours, hikes and other outdoorsy adventures.
But in a really, really good way – because the swamp possesses a unique magic of its own. Riding the boat along the silent canal, trees parting on both sides of it like they are allowing you
entrance to the wild
, Spanish moss hauntingly swaying in the wind, kept us in silent awe of the so very specific vegetation surrounding us.
But it wasn't just the flora taking our breaths away – on our way, we got to witness
two herons
searching the low waters for food, and even engaging in a
courtship dance
. Although it wasn't quite the right heat for them yet, we saw one or two
alligators
blinking at us from the dark waters. Oh – and there was a little, green
stowaway
on our boat as well.
Enough of all that ghostliness? Not quite yet.

One could say, Katharina and I saved the best for last on our big tour through the South – and arrived in Savannah full of impressions and experiences from a long journey. We landed on Tybee Island, a beach community at the Eastern edge of Savannah, just to be close to the sea for a few days and let our minds ponder on everything we have seen like the waves.

It might seem touristy at first, but we like to enjoy a mainstream tour now and then, and so we found ourselves on an eerie Ghost Walk through the somber streets of the city, because in the end it's on those tours you casually learn so many hidden little things about the haunted earth we were walking on. Another stroll took us through the old Bonaventure cemetery, the Spanish moss around the many tombstones blazing in a golden light from the evening sun.

Spirits, ghosts, history – whatever you might call it – seemed to be our constant companions on a roadtrip we won't be able to forget quite so soon. A roadtrip that took us through South Carolina, Tennessee, Arkansas, Texas, Louisiana, Mississippi, Alabama, Florida and finally – Georgia. The South is a place marked with a brutal and dark history. But it is also a place of immense diversity, of striking natural beauty and a unique wildlife, of ancient spirituality and music and colours and life. What a privilege that we were able to learn so much more about it all with every step we took.

Friendly ghosts accompany you while discovering Savannah, not only around the Halloween holidays.
the grey savannah
When it comes to The Grey Savannah, all superlatives apply. In Savannah's heart, you can find the best food, atmosphere, drinks, service, ideas, chef, well, culinary experience in itself. Situated in a 1938 art deco Greyhound Bus Terminal, chef Mashama Bailey offers classic Southern dishes with a modern interpretation.