Travel Log: The American West Coast


West Coast,
Best Coast
There lies a certain romance in imagining life on the road. Sleeping in a different place every night, savoring all kinds of foreign tastes, chasing the afternoon light, listening to your very own soundtrack in the background, take-away coffee, open windows, endless sceneries. The road as an infinite space of exploration. Plans, breaks, destinations, detours. A bit like life maybe? The further you go, the bigger the distance between you and your responsibilities becomes. You enter some kind of parallel universe, where only you and your friend and the car and the music and the road exist. When the thought of this roadtrip started to take shape, it was the Pacific Coast that appeared in both our mind's eyes. So off we went.

Touchdown:
Seattle, WA.
We basically had no expectations at all for this city – and were in for a big surprise. Taking a relaxing walk after hours of sitting on the plane led us right to
Pike Place Market
– a must-see for foodies like us. Surrounded by the rich scent of freshly baked bread, hearty cuts of meat & possibly every sea food imaginable we strolled through the aisles underneath the bright neon signs (a real highlight for type nerds everywhere).
We spent another day in town, drifted a bit and discovered all kinds of different neighbourhoods along the way. The city of Amazon turned out to be full of lovely little corners, hidden gems & the most incredible food. From
Korean fusion
to
Hawaiian tacos
right on to a place serving nothing but
molten chocolate cakes
in every taste imaginable —
Seattle would become the culinary highlight of our whole 3-week-trip.
Two days & two full bellies later, we got ourselves our first car and took the ferry to Bainbridge Island, where we swapped our four wheels for two. Crossing the sweet little isle by bike left us feeling amazed & exhausted. Highly recommended!
Let the official road trip begin.
Our first stop took us right into the
Olympic National Park
, all the way up to
Hurricane Ridge
. We were promised a breathtaking view across the endless vastness of the park – which was ironically blocked by thick fogs & dark clouds hanging all over the area.
Sometimes it's just not meant to be
. The drive itself was worth it though: following the winding road up the mountain, steep slopes to the left, rocky walls, overgrown with colorful wild flora to the right, set a beautiful first scene for our upcoming road trip.
Shades of orange and yellow growing their way through the dark, mossy boulders.
Katharina & I went on to spend several days hiking through the
Olympic National Forest
and
Hoh Rainforest
, meeting the occasional fellow wanderer smiling at us underneath their rain jacket hood along the way and marvelling at the dense, green beauty of the rain forests.
OLYMPIC NATIONAL PARK
If you are looking for a litte adventure in the woods, look no further. The massive National Park offers countless walks and hikes amidst the most diverse sceneries, from humid rainforests to wild coastlines.
It felt like walking through a different world – hearing absolutely nothing but the cracking underneath our steps & the constant drizzle softly pounding on the enormous green leaves surrounding us. Thick Spanish moss was covering any signs of a sky and we were completely taken in by the magical greenery of this humid Northwestern jungle.
We continued our journey through pretty
Olympia.
Just when you don't expect it, you stumble upon a town you fall in love with so easily: Olympia's
colorful neighborhoods
& its lovely
Farmer's Market
won both our hearts in an instant.
Make sure to stop at the local Farmer's Market for some of the best tacos we had on our whole journey!
From there, we went right on to
Mount Rainier National Park
, leading us along the powerful
Silver Falls
river while crossing bridges in all shapes and sizes and gazing at the white tips of mighty
Mount Rainier
himself in the distance.
Crossing the state border meant, that our first week on the West Coast had passed.
We arrived in Portland the next evening. Katharina's friends Julie & Mathias were kind enough to take us in for the time being, showing us some great spots & local favourites of theirs. In addition to that, we would spend the next three days discovering this beautifully strange & multi-everything city on our own by foot and by bike.

Indulging in
food truck goodness
wherever we came, visiting the original »Powell's Books«, spending a night at the classic »Bagdad Theatre« (must-see!), eating the mandatory
vegan &
gluten-free pancakes
, doing some
Chanting-Yoga
, wasting a whole afternoon playing all the arcade games at »Electric Castle's Wunderland« and exploring the different neighborhoods by bike – you name it, we did it.
Barista skills at their finest.

After what felt like a true rollercoaster ride of getting to know crazy Portland, we had to wave goodbye to this weirdo we quickly grew to love, as well as our dear friends & hosts, and move on to the mountains again.

On the road to Mount Hood we made a quick stop at Timberline Lodge for a bit of history, »The Shining« trivia and the obligatory hot chocolate (no guilty conscience included).
Although we were still surrounded by persistent fog most of the time, it was a pretty incredible feeling finally arriving at Cannon Beach the next day and taking our first real look at the mighty Pacific Ocean. We walked along the mirror-like surface of the beach, with Haystack Rock sitting solemnly among the crashing waves, and breathing in the cold, salty air.

Once again, the rain drizzled on our heads while we explored the nearly empty sandscape, climbing over the wet driftwood and listening to the sound of the tide. We revelled in thoughts of the road we had already traveled. When taking in so many new things day after day, it's sometimes hard to grasp how incredibly privileged we are to be able to encounter so much beauty all at once.


The
Oregon coast
turned out to be even more breathtaking than we could have ever imagined. Rough and almost unfriendly with its erratic conditions, its pure & unbroken wilderness left us in awe of what nature has to offer.
Oh, mighty Crater Lake, you are a sight to be seen!

Amongst countless tourists and heaps (and heaps and heaps!) of thick snow, we made our way up the hill & walked along the edges of the crater to take a look at this enormous spectacle of nature.
Turning our backs on the magnificent State of
Oregon
, we left
Klamath Falls
and finally crossed the
Californian
border two weeks into our journey. In the blink of an eye, the sky cleared up, letting the summer sun show her pretty face, and the overall color palette turned from cold blues & dense greens into warm shades of brown & yellow.
Although one month prior to our arrival a massive landslide hit Highway 1 in the Big Sur area, the both of us were convinced to see at least a part of supposedly one of the most beautiful highways in the whole world. We cranked down the windows, turned up the music and let our hands slide through the warm air all around us. What started as a normal day of driving would turn into a full 12-hour-ride due to countless photo stops, lots of roadwork and simply getting lost (both literally and figuratively).
But like so often on this trip, there's beauty to be found in the unexpected: instead of arriving at our apartment in
Mill Valley
on time, we were still following Highway 1 along the cliffs when the
Golden Hour
arrived and covered the mountains & sea in pure gold. Pink Floyd was serenading us while we sat in silence and took in the glowing scenery.
http://bit.ly/Shine-On-You-Crazy-Diamond
Skipping
San Francisco
due to our shared dislike (sorry, guys!), we explored countless beautiful places along the coast – amongst them lovely
Mendocino
, sitting there with its white beaches & pretty houses; the city of
Monterey
, where we had a bite to eat right where Nicole Kidman & Reese Witherspoon used to gossip in »Big Little Lies« or magnificent
Point Lobos State Reserve
, inviting us to walk amongst its diverse flora in all colors imaginable.
point lobos state natural reserve
The Natural Reserve makes for a scenic stop on the road through California. Steep cliffs meet colorful fields of flowers, and there are various walks amongst the Reserve to explore its multifaceted nature.
When we finally arrived in Los Angeles, my heart skipped a beat from excitement —
oh, beloved La-La-Land, how I have missed you! Having spent a few months now and then in LA over the last two years, I got to know this city and its vastness and its neighborhoods and its diversity from a completely different angle, falling head over heels in love with it. Katharina on the other hand had not been a big fan of LA at all, so I made it my personal mission to show her one or two corners of the city which made it so special to me.


THE COMMISSARY at the line hotel
Breakfast Burritos, Brioche Eggs Benedict, French Toast – a breakfast lover's dreams come true at the Commissary. Lunch & dinner is also served in this lush greenhouse.
We indulged in delicious brunch at »The Line Hotel« and explored the
Grand Central Market
in DTLA, we climbed up to walk the halls of the
Griffith Observatory
and went to see some superb Stand-up comedy at the »Comedy Store«, and we had one or two (or six...) beers in
Santa Monica
and spent a crazy night at »The Standard Hotel«.
While revisiting beloved favorites, I always try to take a few different, new steps amongst this bustling city, and it did not disappoint. It is funny how you create some kind of
home away from home
for yourself – there are places that somehow trigger certain feelings in you, that recharge your batteries and that hold a special place in your heart.
Los Angeles
will always be that kind of place to me, and whenever I leave, I already cannot wait to see it again.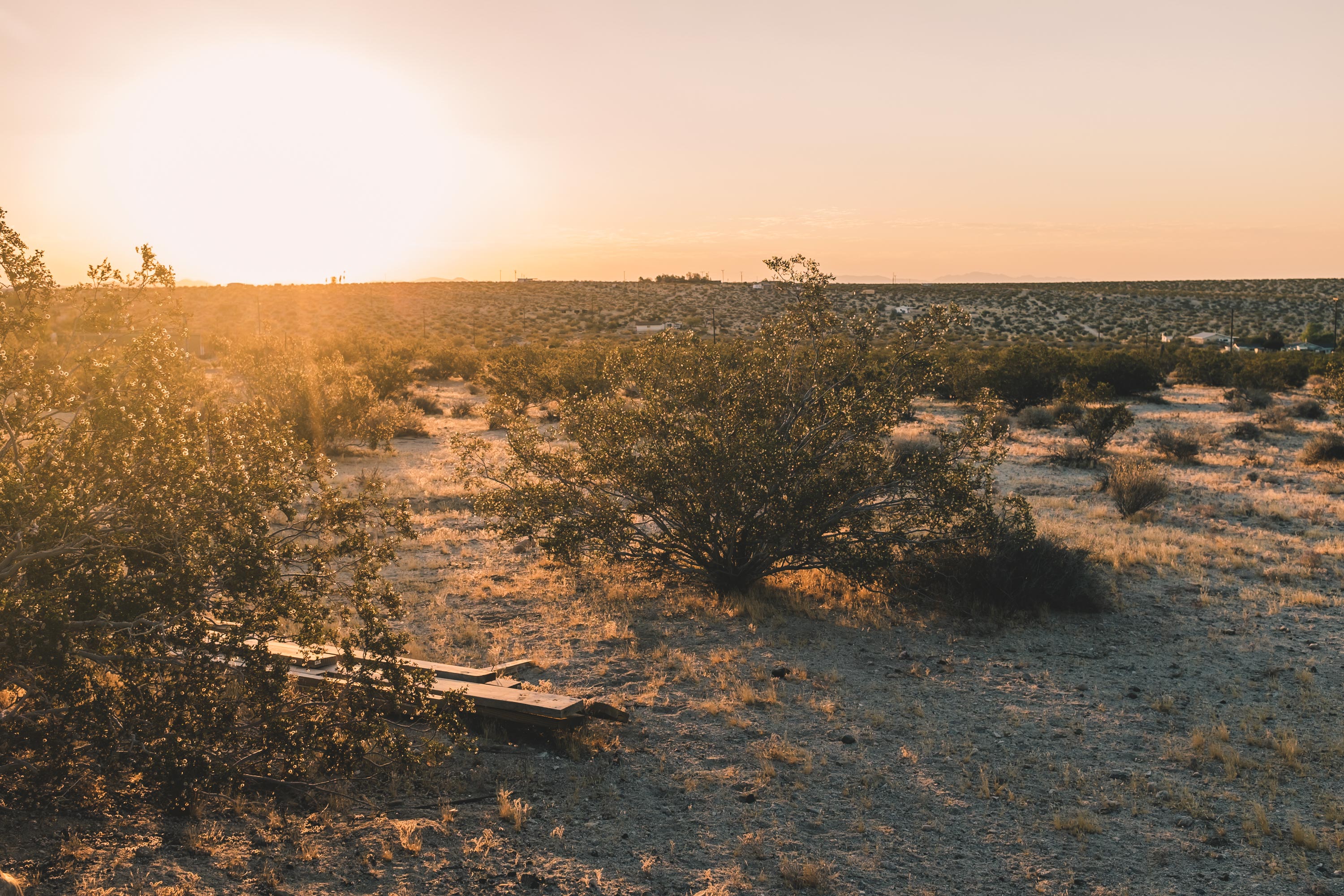 The desert is calling and we must go.

Crossing three states in three weeks made us encounter many different people & their stories, go on exciting adventures and collect countless wonderful experiences & memories. But after a few weeks I often get numb for anything »new« due to a simple overload of impressions – and luckily, Katharina felt just the same.

So we arranged for a 3-day stay in Joshua Tree at the end of our trip, to let it all sink in, rewind and enjoy the silence of the desert just before we would go back home. Spending time in the most thoughtfully curated desert cabin – making our design-savvy hearts happy as well – while the air practically burned at 40°C / 104°F gave us the perfect excuse to sleep in, practice our morning-yoga-sessions or simply take the time to read a book. More often than not it's the simple pleasures.
joshua tree wilder cabin
Lindsey & Brett created a beautifully designed, modern space, located in the middle of the desert. A calm cabin, where one can truly let go of everything for a few days & take time to slow down. Surrounded by nothing but nature, the views are incredible, but still town is only a short 5-min drive away. What a special place.
Feeling the balmy evening breeze stroke our cheeks, we recalled the long road behind us, all the things that had amazed & impressed us, weirded us out or made us laugh.
A short drive to
Pioneertown
on our last day marked the end of this journey – we spent the warm night sitting in »Pappy & Harriet's« backyard underneath the string lights, listening to the band play their banjos & fiddles and sipping on ice-cold Coca-Cola.