Travel Log: Marrakech


Resolutions & Revelations
The hop from one year to the next is usually accompanied by fireworks, uncountable glasses of sparkling champagne (or else) and the cold. We easily exchanged all of that for Morocco's world famous peppermint tea, a round of bargaining at the Souk and a myriad of WTF-moments.

Enjoying the legendary »Coca-Cola moment« on the roof-top-terrace of
Café Kasbah
. This drink with all its sugar helps the tired traveller (e.g. me after being mindblown by the ongoings in the Medina) get a quick energy fix.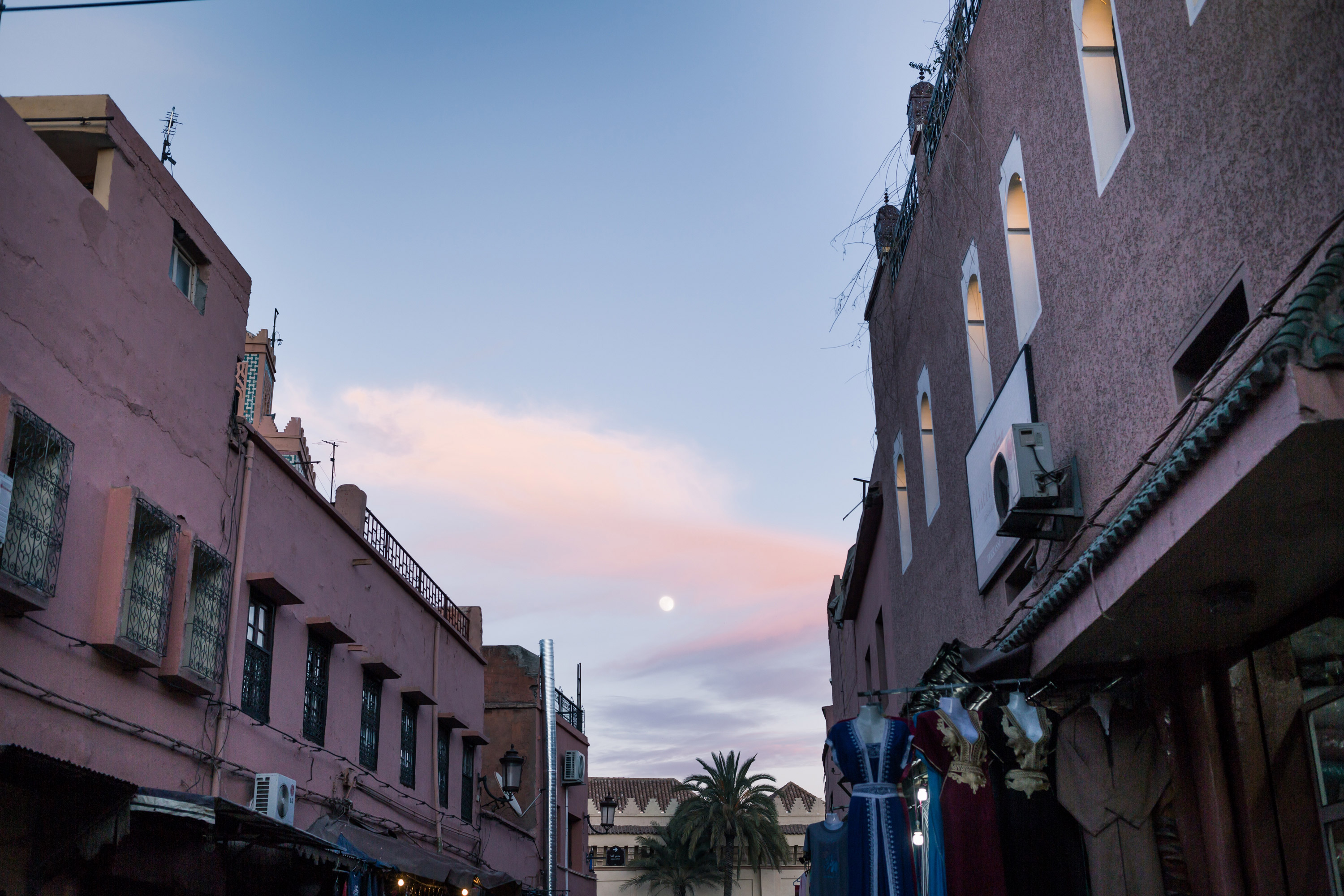 First up, there was the warmth that hugged and kissed us right at the airport.
It felt like coming back home after an eternal semester of university and finally receiving that much-anticipated hug that only one's mom can provide. We were warned – I had been to Marrakech two years prior and told Marie all about the splendors and dark sides of this city which both fascinate and repel you at the same time. She was stoked and so was I.
Mysterious city – Marrakech is full of secrets. They lurk behind every dimly lit corner.

A whole new world

Marrakech is a world in its own. It swallows you whole from the beginning; you can't elude the vibe and the tales of 1001 Arabian nights that seem to wait for you behind every corner. All of a sudden you are part of this huge beehive, knowing neither the general rules nor your very own function.

You get swallowed up by the streets, the souk and the back alleys, trying to hold on to something, but all you can find is the camera in your hands, chasing after every subject there is. And while you're overwhelmed with all the colors, charismatic faces and scraps of conversations in strange languages, you are also in danger of getting overrun by countless mopeds, bikes or horse-drawn carriages.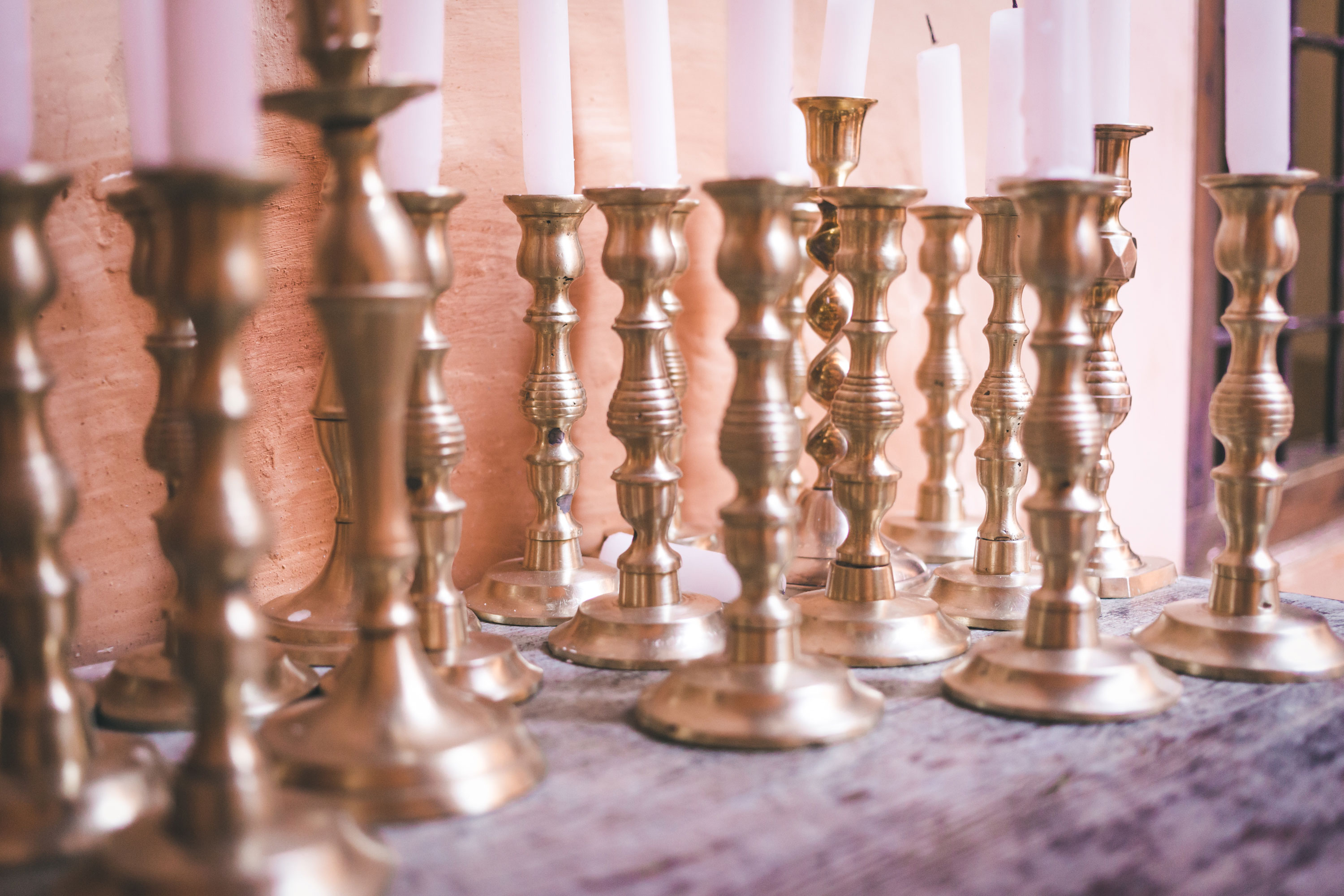 Morocco is a great place for foodies.
At least when you're a traveller. Locals prefer to eat in their own homes. But well, we are no locals, so we looked for some mouth-watering places in our beloved & highly trustworthy travel guide named
Fodor
. We made sure to start our culinary journey – which, in our case, was New Year's eve – with the
real deal
.
DAr MARJAnA
Finest traditional cuisine is served in a magnificent & opulent Riad environment. Don't forget to try the starters! They will blow your palate!
naranj
Fantastic Lebanese kitchen with a contemporary twist close to Jemaa el-Fnaa square. Mezze are a must.
»Dar Marjana« served us the greatest starters like »tomates confites«, »Carotte râpée à l'orange« or the obligatory olives, which are 1001 times better than back home. In the course of the night, embedded in the classic Riad atmosphere, we explored the foreign tastes of Pigeon and Lamb Tajine.

Having gathered all those Moroccan eating experiences, we felt free to grab some Lebanese food the next day at »Naranj Restaurant«, which – to our surprise – was run by a lovely lady who grew up in Vienna, Austria. The Manner Schnitten at the bar were the first hint, but after talking to Ruba, we were certain: we accidently went to an Austrian-owned restaurant. Nevertheless, our hearts melted for the Lebanese kitchen just like the pomegranate-nut sauce on our lamb – we highly approve!




Alright – it's a touristy place. But still, we wanted to see it, so we put it right on top of our bucket list: The Jardin Majorelle plus the pretty new Yves Saint Laurent Museum. First you get struck (or rather not) by the prickly cacti and plants. But once your temper is as messy and vibrant as the plants and blue walls of this oasis, you calm down in the straight atmosphere created just a few steps away. Already being in the area, we decided to explore Marrakech's Guéliz quarter, where another highlight would soon follow: The »Grand Cafè de la Poste« with its Agatha-Christie-colonial atmosphere, black and white tiles and a chocolate tarte to die for.



At Jardin Majorelle all greens and blues are aligned.
Maybe Mrs. Christie could then write one of her stories about you?
Among the many, many (maaaany) questions raised while roaming the streets, (back) alleys and squares of Marrakech, we often asked ourselves:


How do the people here bear all the craziness going on?
We found our answer in the traditional Hammam (a public bath & spa), which the Moroccan people visit on a regular basis to relax and rewind. Also the Riads seem to work as a tranquil, safe haven amongst the madness. This had to be the strategy to cope with all the impressions you get from outside: Just chill on the inside.

So we booked us a Hammam-and-Massage-treatment at the »Les Bains de Marrakech«, which happened to be just around the corner of our Riad. After getting in our official Hammam-outfits – a bathrobe –, we were lead into a dimly lit room to lie down and let go of all our thoughts. First you get (unbearably) hot in the humid Hammam. Then two ladies enter the room and scrub the hell out of your skin, followed by getting covered in oil / dirt that makes you feel like a freshly hatched dinosaur. Being fresh and clean again, it's time for cookies and tea afterwards. For the grand finale a massage will make you forget the world around you. After this you'll certainly have enough energy to explore the souk. And if the craziness feels overwhelming again, take a break in the calm little oasis called »Dar Cherifa«.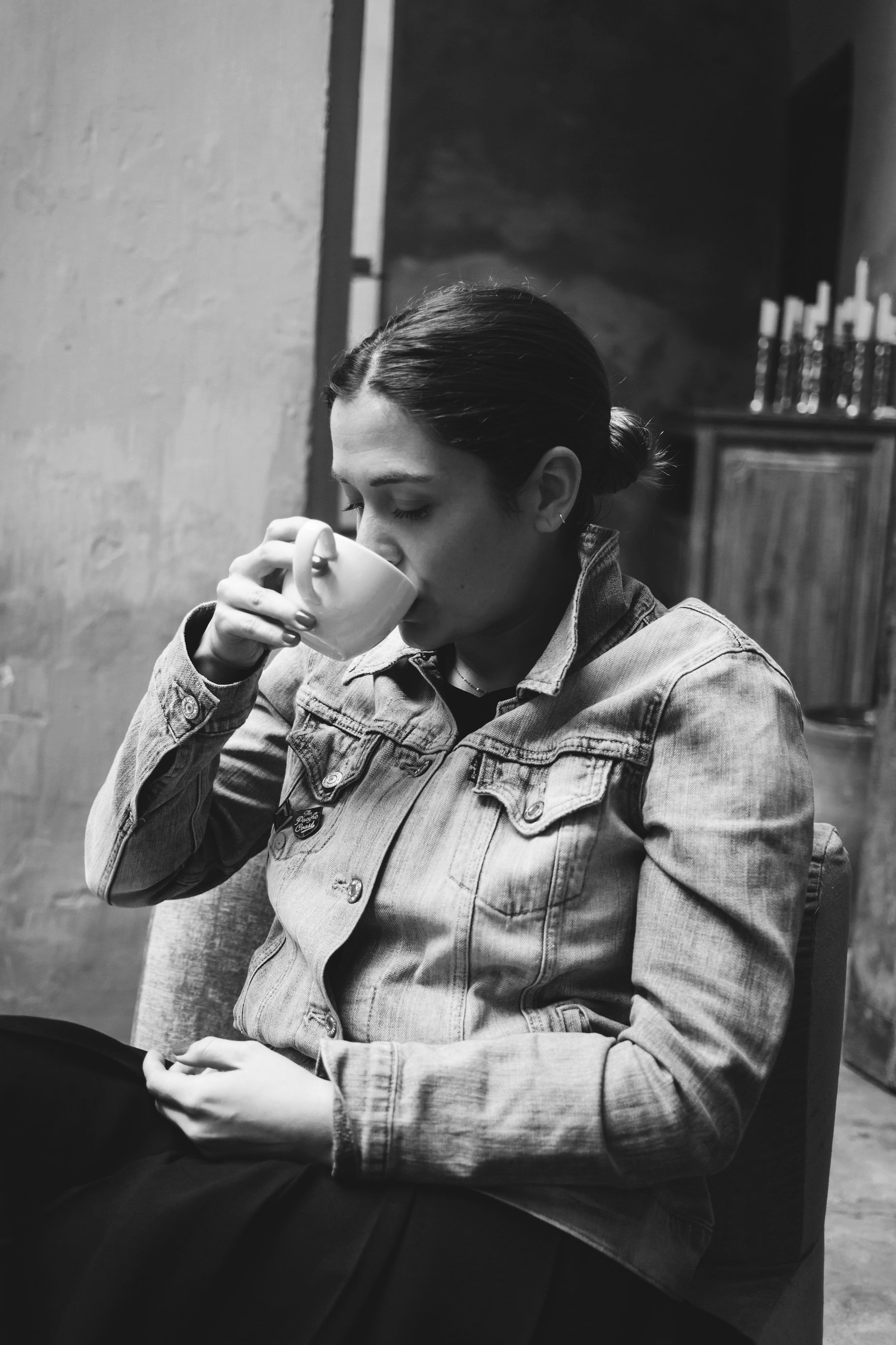 les bains de marrakech
Get pampered at one of the prettiest Hammams in Marrakech. Book your treatments in advance and get the anticipation up – just the best break on a busy sightseeing day.
DAR CHERIFA
Well-hidden literary café in the middle of the souk. A calm island in the midst of Medina craziness. Enjoy a cup of tea or coffee.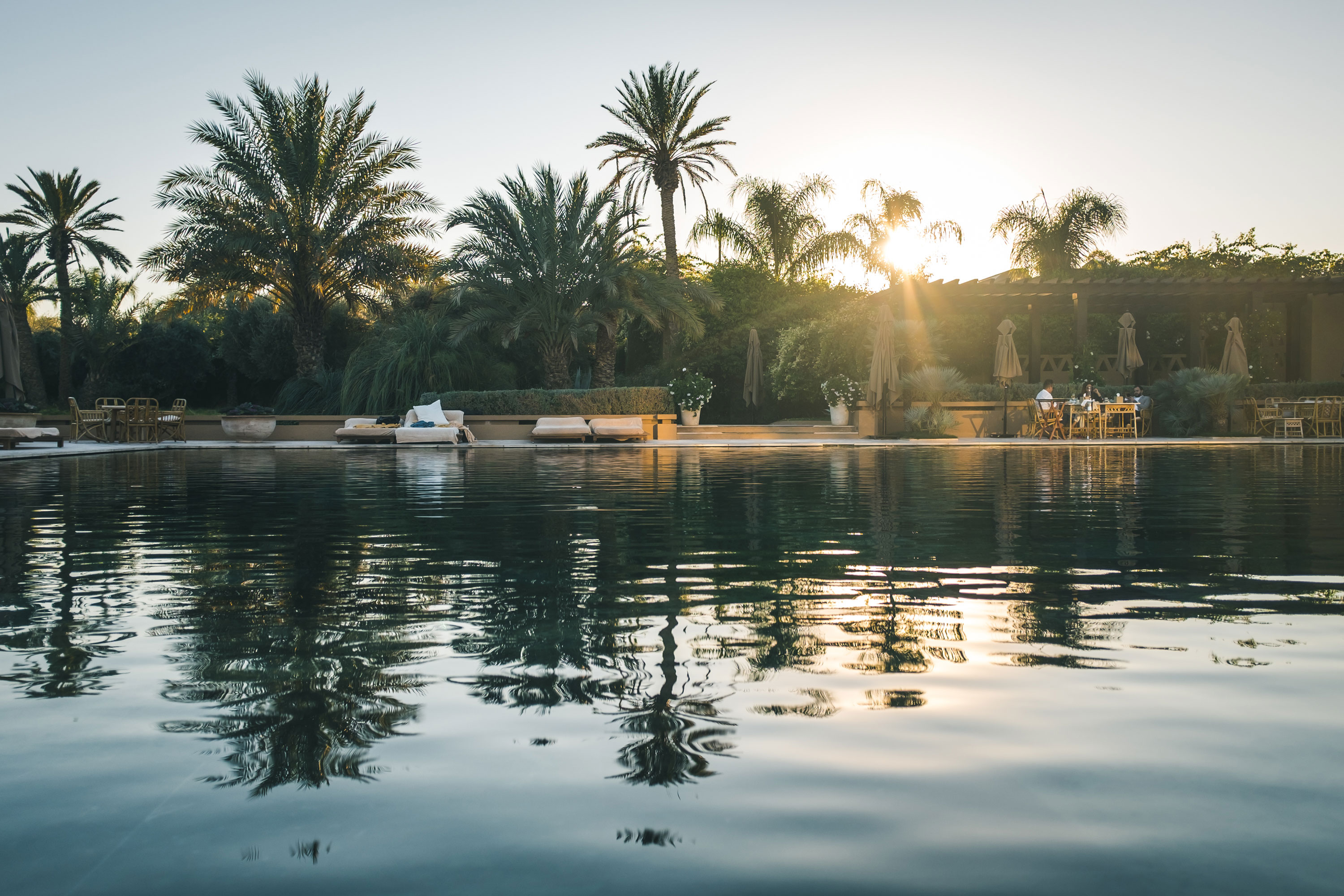 MANDARIN ORIENTAL
Luxurious 5*-hotel on the outskirts of the city. Get a day-pass and enjoy the ambiance of palm trees and green marble nestled in the Atlas mountains.
For all of you who were persistent enough to continue reading until now: here is your reward. Tadaaaa – a life hack! Especially in Marrakech you sometimes feel like escaping the madness and treating yourself big time. We can help you with that – and it is not even that expensive. The magic word is »day spa«: luxury hotels offering special deals for one-day-visitors like us. Just google it, make a reservation with a place that catches your eye and get there as quickly as possible. In our case, we spent a wonderful day at the »Mandarin Oriental« hotel just outside the city walls, were we had lunch, chilled at the pool (yes – green marble!), enjoyed a few drinks and felt like life couldn't get any better. All of that with a view of the Atlas Mountains and a lot of grandour. What a way to end a trip like that.